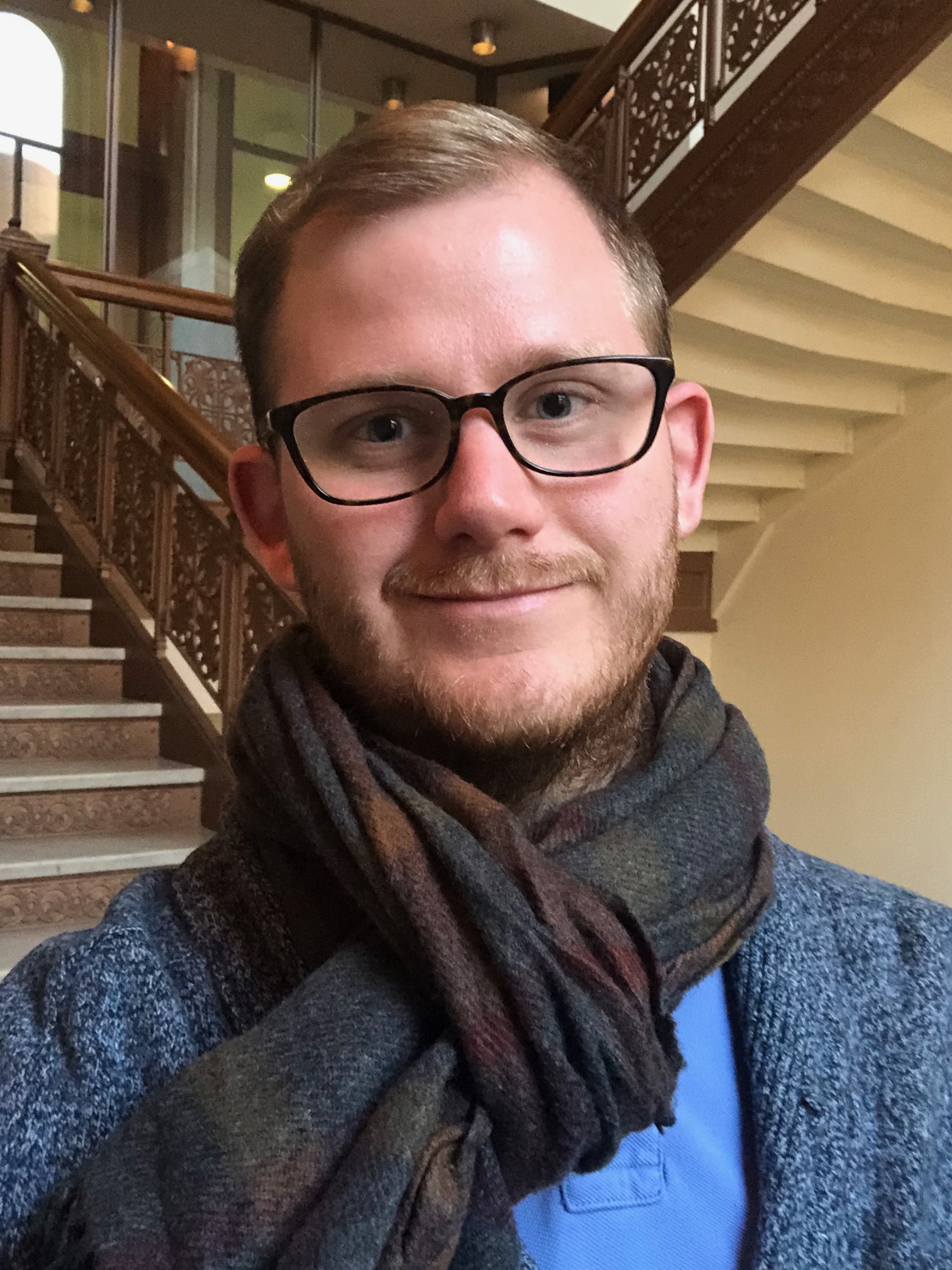 Dr Aidan Norrie is a historian of monarchy, gender, religion, and early modern England. They have broad research interests in royal authority across the globe, with a particular emphasis on female kingship. Aidan is also the Managing Editor of The London Journal.
Aidan's primary focus is Elizabeth I of England, and they study and contextualise the last Tudor monarch's reign and afterlife in an interdisciplinary fashion, drawing on a variety of approaches from history, literature, visual culture, and religious studies.
Aidan's publications reflect these varying interests. As a historian of Elizabeth I and Elizabethan England, Aidan has published articles in journals including Renaissance Studies, Northern History, Shakespeare Bulletin, Notes & Queries, and the Royal Studies Journal. Reflecting their interests in gender and monarchy more globally, Aidan has published essays about female Māori chiefs in Aotearoa New Zealand, female pharaohs in ancient Egypt, and lesser-known royal women, such as Cecilia, Princess of Sweden and Margravine of Baden-Rodemachern. Aidan is also interested in adaptations of Elizabeth I in popular culture, and has published essays on Elizabeth I's gender in film and TV, and on depictions of the Elizabethan period. Finally, Aidan maintains a secondary interest in the edges of early modern English drama, and has published essays on child actors in Elizabethan civic pageantry.
Aidan is an Associate Fellow of the Higher Education Academy, a Professional Member of the Royal Society of New Zealand, and a Member of the Royal Historical Society.
Aidan's Academic CV can be viewed here. See the Contact page for ways to get in touch.
---
Aidan has co-edited four collections of academic essays that reflect the range and variety of their scholarly interests:
◈ From Medievalism to Early-Modernism: Adapting the English Past, co-edited with Marina Gerzic, was published in November 2018 by Routledge in the Routledge Studies in Medieval Literature and Culture series. A paperback edition was published in September 2020.
◈ Women on the Edge in Early Modern Europe, co-edited with Lisa Hopkins, was published in February 2019 by Amsterdam University Press. The collection is part of the press's Gendering the Late Medieval and Early Modern World series.
◈ Playfulness in Shakespearean Adaptations, co-edited with Marina Gerzic, which was published by Routledge in May 2020 the Routledge Studies in Shakespeare series. A paperback edition was published in April 2022.
◈ New Directions in Early Modern English Drama: Edges, Spaces, Intersections, co-edited with Mark Houlahan, was published by De Gruyter / Medieval Institute Publications in July 2020 as part of MIP's Late Tudor and Stuart Drama: Gender, Performance, and Material Culture series.
---
---
Current Projects
Aidan is working on their first monograph, Elizabeth I and the Old Testament: Biblical Analogies and Providential Rule. The book examines the way that Elizabeth I and her supporters used biblical analogies to perpetuate the Queen's claim to be England's providential Protestant monarch to provide the first book-length study of the way that biblical analogy functioned as a religio-political tool for Elizabeth across her reign. Taking both a diachronic and thematic approach, Elizabeth I and the Old Testament: Biblical Analogies and Providential Rule addresses this lacuna by analysing Elizabeth and her supporters' use of the Old Testament to provide justification for decisions (or the lack thereof), and to offer counsel to the Queen, arguing that biblical analogies were a vital component of Elizabethan royal iconography, and that their widespread use during (and after) Elizabeth's reign demonstrates their potency as a tool for sustaining religio-political power. The book will be published in Arc Humanities Press's Gender and Power in the Premodern World series.
Aidan is also the lead editor of a four-volume series of books that will produce biographical essays on all the English consorts since the Norman conquest. The books, which Aidan is co-editing with Carolyn Harris, Joanna Laynesmith, Danna Messer, and Elena Woodacre, will be published in Palgrave Macmillan's Queenship and Power series. For more on the volumes, see the project's website.
---
Recent Publications
Aidan's most recent publications include:
◈ "The Bishop and the Queen; Or, Why Did the Bishop of Carlisle Crown Elizabeth I?," which was published in Northern History, vol. 56, nos. 1–2 (2019): 25–45;
◈ "Child Actors in the 1578 Norwich Civic Entertainment," which was published in Shakespeare Bulletin, vol. 37, no. 2 (Summer 2019): 167–185.
☜ ♕ ☞
---
Copyright 2022. Website by Aidan Norrie. Banner image by Craig Scott Design.